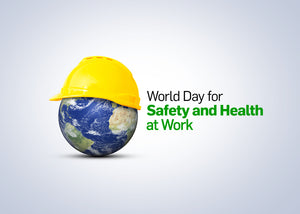 Thermal Insulation: Health, Safety and Environmentally Friendly
We all know the several benefits of using thermal insulation in our home, but have you ever really considered just how beneficial thermal insulation materials are for other areas, such as performance racing, heavy machinery, and workplace safety?
The truth is, thermal insulation materials do a great deal of good within our world, but of course, not all products are created equal. In order to reap the health, safety, and environmentally friendly benefits of these products, you require nothing but the highest quality to ensure the best results.
Let's take a look at some of the additional advantages thermal insulation provides, as well as how our superior products play a vital role.
Performance Racing
Of course, the number one goal in performance racing is to drive fast and win, but did you know poor thermal insulation can cost you more than just the race?
The heat generated from the engine, gearbox, and brakes can expose surrounding components to excessive conductive and radiant heat. This not only changes how a car behaves, but also increases the risk of safety issues and potential harm to those within the car.
Thankfully, we offer several insulative products that put performance race car drivers' health and safety first. These include racing shoe heel protectors, exhaust installation, transmission tunnel foot box, shifter boots, and throttle rod covers, all of which help reduce the floor and engine temperatures. You can read more about each of these products here.
Heavy Machinery Equipment
Thermal insulation products are also necessary to reduce the greenhouse gas emissions produced by heavy machinery equipment. Our heat shields, for example, can protect fuel tanks, cabling, electronics, and reduce heat emitted from exhaust systems, therefore providing important benefits to our environment.
Just some of the other thermal insulation products we provide include hood insulation and DEF tank insulation, as well as protective line sleeves.
We work with companies that produce OEM off-highway equipment, buses, trains, boats, aircraft, backup power generation and agricultural equipment and our goal is to create the custom thermal and protective solutions that your heavy machinery equipment requires, while also doing what we can to alleviate CO2 emissions.
Pursuing eco-friendly materials and processes in your business is becoming increasingly important in our current environment, and many companies are creating sustainability policies or working towards green commitments and targets. With Earth Day just around the corner, now is the perfect time to review your own workplace sustainability policies or targets.
Workplace Safety
Using eco-friendly and safe thermal insulation materials also helps to keep workplace conditions safe for employees in a number of ways.
Firstly, having high quality thermal control products prevents the working environment from becoming too hot or cold – both of which can cause an undesirable environment in which germs thrive.
Not only can this affect your workforce's ability to make your goods, but it can also pose numerous health risks for your employees. Take an overly warm and damp environment for example, that creates mold and airborne spores. Thankfully, this situation can be prevented with the proper thermal control products.
Keeping your workplace temperature regulated assists your machinery and equipment to work at optimal levels, therefore minimizing unpredictable performance and the associated risk of accidents. As we know, both heat and friction contribute to a machine's wear and tear, however these can successfully be mitigated with our effective range of thermal shielding products, which you can read more about here.
Heat shields, for example, block a machine's heat radiation, preventing the heat from escaping and damaging other nearby components or workers. It also prevents the risk of this heat causing surrounding materials to catch fire. There's no doubt that fire is a very serious hazard that can spread fast in any workplace and it poses a serious threat to everyone within the vicinity. Thankfully, our unrivaled fire-retardant materials can ensure this threat is reduced to a minimum.
Here at Thermal Control Products, we also recognize the need for a safe and secure environment for all employees. That's why we implemented the 5S Lean workplace, a system we all follow to ensure we properly maintain correct workplace procedures. 
With National Health and Safety at Work Day occurring this month, we can all ask ourselves what we can do to create a safer and healthier workplace for our employees.
Whatever industry or business sector you work within, Thermal Control Products (TCP) thermal insulation solutions can achieve your most demanding insulation requirements. We have more than 18 years of experience in designing, engineering, and fabricating a wide variety of custom thermal and protective components and heatshield products. Contact us today to discuss your specific needs.
---