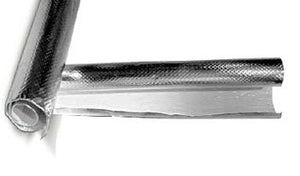 Product of the Month - ZeroClearance
Thermal Control Products' Product of the Month for August is ZeroClearance, a more advanced option for thermal barriers compared to more traditional versions. ZeroClearance is comprised of high-performance aluminum sheeting with varying thickness to withstand oven testing of 475° for 30 hours with no failures.
ZeroClearance is a durable option for your thermal and acoustical metal shield needs with sound-deadening characteristics. Thermal Control Products can customize your shield with alternative adhesives depending on the surface type.
Our ZeroClearance product has been approved by several major OEM's because of it's light weight of 3 to 4.5 ounces per square foot and a 333 N/cm tear resistant capabilities.
For more information on our ZeroClearance thermal and acoustical metal shields, contact Thermal Control Products at (704) 454-7605.
---